About Me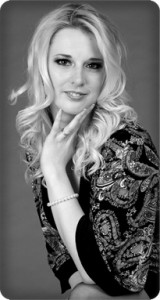 It's important when choosing a hypnotherapist that you are comfortable with your therapist and his/her approach and training. Let me tell you a bit about what qualifies me to be the right person to help you.
I am a qualified advanced hypnotherapist, a full member of the National Council for Hypnotherapy and registered with the General Hypnotherapy Register. I am bound by their strict Codes of Ethics and Practice.
I hold a Hypnotherapy Practitioner Diploma (HPD) which is independently assessed and validated, Advanced Hypnotherapy Diploma (AdvDipH), Diploma in NLP (DipNLP), and Certificate in Hypnotic Coaching (CertHC). I am also fully insured and CRB checked.
I use a variety of hypnotherapy approaches depending specific presenting issue and the individual, such as: Solution Focussed Approach, Cognitive Behavioural Therapy (CBT & REBT), Psychoanalytical Theories, NLP (neuro-linguistic programming), EFT (emotional freedom techniques), and many more.
Each person is different, with individual needs and wishes and I will therefore work with you to create a tailor-made individual plan, using the best therapeutic approach for your needs. I work in a professional and a caring way. I am committed to provide you with  excellent service and to help you to achieve your particular goals, in the shortest time possible, whilst making sure that the changes are lasting.
A little bit more about me:
Ever since I was a child, I was fascinated with human behavior. Why some people may act this way or that way under certain circumstances. Even though humans are so diverse and individually unpredictable over all, from an early age I came to the realization that there are specific patterns of behavior, and having some knowledge and understanding of them gives great ability and insight, not just to predict the next move of the person or the masses, but also to encourage, stimulate and inspire. I spent a lot of time learning about that and testing theories in day to day life, and believe that I reached a great level of understanding of human behaviour. I love working with people.
My background in international recruitment (and MBA in international business) has prepared me, amongst other things, for communicating successfully with different types of people and to specialize on success & performance in the corporate enviroment as well as with individuals from all over the world. I also have experience in travelling and living internationally and collaborating with individuals from many cultures (UK, USA, Canada, Australia, Poland, Czech, Norway, Baltic States, Philippines, India, Nepal, Romania, Bulgaria, Greece, Italy, Russia, Ukraine, China, Mexico, South America, Honduras, Guatemala, Netherlands, Germany, Moldova, UAE, Singapore, Indonesia) with varied communication skills, habits, and expectations.
I am a bi-lingua hypnotherapist  and can treat clients in English or Russian language.
If you have any further questions please do call me on 077 940 9876 2 or email info@hypnosislondon.org for a no-obligation chat to find out if hypnotherapy is the right choice for you.
I am specializing in Weight Management
You can see my own struggle with weight loss and the results here
Sincerely yours,
Diana Hayes
MBA, HPD, AdvDipH, DipNLP, CertHC, ADPR from GHR
Advanced Hypnotherapy, NLP and Hypnotic Coaching
Nutritionist in Weight Management